" Friendly, helpful, comfortable, good Wifi and Clean Room. We couldn't have asked for anymore. Absolutely loved our whole stay, didn't want to go home"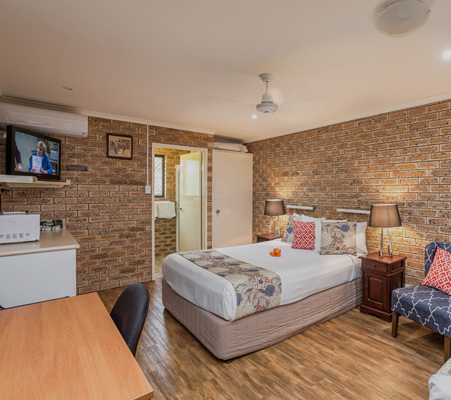 sunshine coast airport motel
Dear Valued Guest, We would love to hear how we could have improve the quality of your stay. Please take a moment to tell us
A very neat and complete accommodation; cleanliness was very good. Had all the facilities required for a short stay. Location wise was spot on as I had to work at the airport. Close to restaurants and bars in the area. Stone throw from the beach.
A homely stay and I really appreciated the love that goes into the gardening and housekeeping. Check-in was welcoming and friendly, and Michael was informative. Good old-fashioned accommodation, simple but everything you need in a room which is clean and comfortable.
Perfect Motel Exceptional customer service. Great checking experience. The rooms are newly renovated and are clean and spacious. They are well decorated and are very comfortable. There is no Foxtel but you have all of the normal TV channels.
Couldn't recommend it highly enough… EXCEPTIONAL! The owner provided exceptional service. The room and the whole property were immaculate. Small details like vinyl square on the floor as you come into the room meaning no dirty carpets. Plastic square under the proper sized desk while working. Bathroom had been refurbished very nicely…small touches everywhere. Gardens with flowers, lawns in perfect condition. It was ultra-peak season, two days after Christmas and the room was expensive. Time of the year.
Comfortable, clean, and friendly. Michael was extremely welcoming upon arrival and only too happy to help. My room was quiet in the evenings, clean and cosy. The decor is from another era but don't be deterred by that. It's part of the charm of motel stays and it is well looked after, clean and cosy.
sunshine coast airport motel
Dear Valued Guest, We would love to hear how we could have improve the quality of your stay. Please take a moment to tell us
We had a good night's sleep after a tiring day of travel. The helpfulness of the staff was exceptional.
Highly recommend. Facilities were spotless. Bed was comfy and the staff were very friendly.
Security Gate Coded Access to Driveway Gate & Pedestrian Gate. Very Good Location. Walk across the road to beach Access. Restaurants Hotels Shopping Centres Including David Jones Myer. Towels Hand towels Face washers Bathmat Outside room table & chairs to each unit 2 fridges Plenty of crockery & cutlery House kitchen sized kitchen/ living area bench top Relaxing chairs Table Very comfortable bed. Good choice of lighting. Easy to work in room.
Extremely clean, friendly & efficient service, good size rooms, comfortable beds, close to shops, across the road from the beach, nice pool BBQ area. Highly recommended!!!
Excellent value for money and really clean. Michael the owner always makes us feel welcome and rooms were really clean as usual. We had a great stay and highly recommend.
It may not be the Ritz, but it is impeccably clean, everything works as it should, Mike the manager could not do anymore for me. It was quiet, secure and I stayed multiple times over a month. Great value, highly recommended.